Connecting European On & Offshore Wind Projects with Capital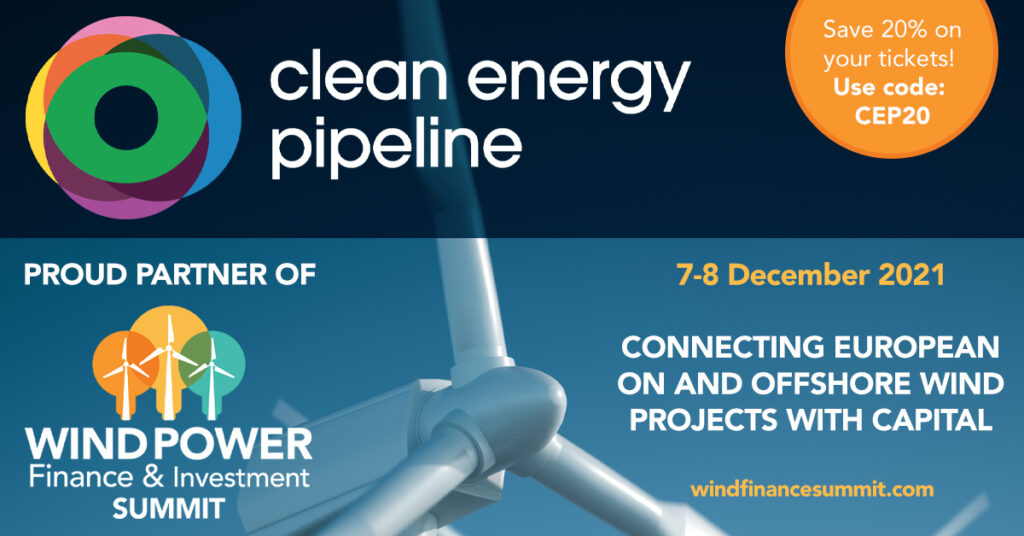 Wind Power Finance & Investment will be different in 2021 as we exit the covid19 period. The event
will be split between both a live event and a small number of pre-conference virtual workshops,
enabling you to connect with the hottest regional markets across Europe.
As well as individual market content, you will hear about how PPAs are evolving, what institutional
investors are looking for, when storage will reach a tipping point for long term investors, and much,
much more – scroll on to see the agenda and find out how it will enable you to win new business in
2022. #WFI21
Get 20% off with code CEP20 to register at https://bit.ly/3wWmNBi
Wind Power Finance & Investment Summit will be a Hybrid event with both Virtual and In-Person tickets. To find out more about what each one entails, visit: https://bit.ly/3gQZzXi
Download the full agenda: https://go.pardot.com/l/83602/2021-06-10/h68mnl
Link to Linkedin Event https://www.linkedin.com/events/windfinance-investmentsummit6768142068125614080/
Networking
With more networking opportunities than ever before, both virtually and in-person, find out more:
https://bit.ly/3gQZzXi
Key Themes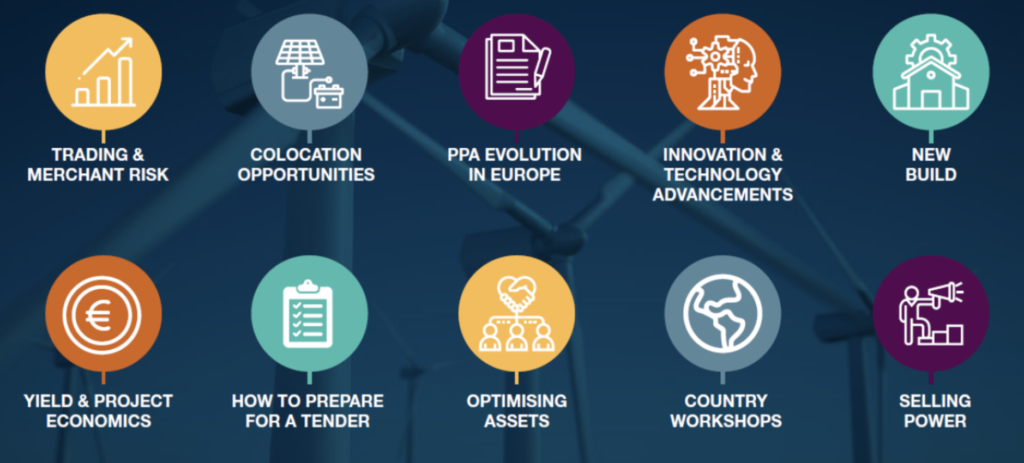 Who Will You Meet?