As new onshore wind build-out slows across Europe, the focus has shifted to optimising and futureproofing operating wind assets.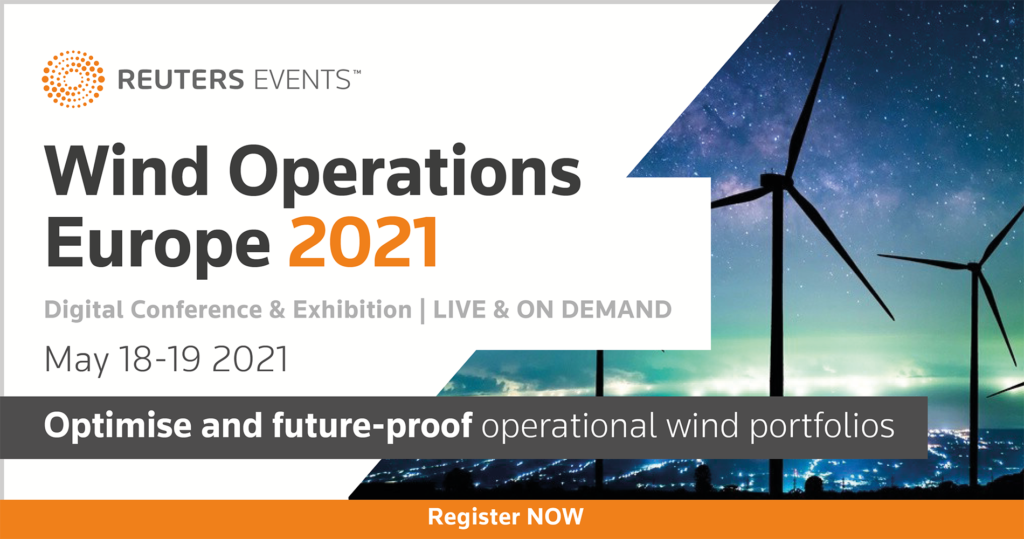 Reuters Events: Wind Operations Europe 2021 (18-19 May) conference unifies the complete operations, maintenance and asset management value chain to learn, collaborate and network to achieve operational excellence.
Join senior decision-makers and experts from IPPs, utilities and financial institutions that own, operate, develop, finance and manage wind assets plus OEMs, ISPs, advisors, insurers and consultants with the expertise to provide critical solutions for maximising the value of European portfolios.
Tune in to live panel discussions, executive interviews and technical presentations covering industry trends and challenges across the full life cycle of an operating wind asset.
Engage with peers, experts and leaders in discussion rooms and through live Q&A on repowering, through life management, data-driven operations, decommissioning and recycling, operational models, key component maintenance and innovation, inspections-monitoring-protection and benchmarking, workforce development and safety, and ownership mechanisms (acquisition and PPAs). Find out more here: https://bit.ly/3t2wAE8