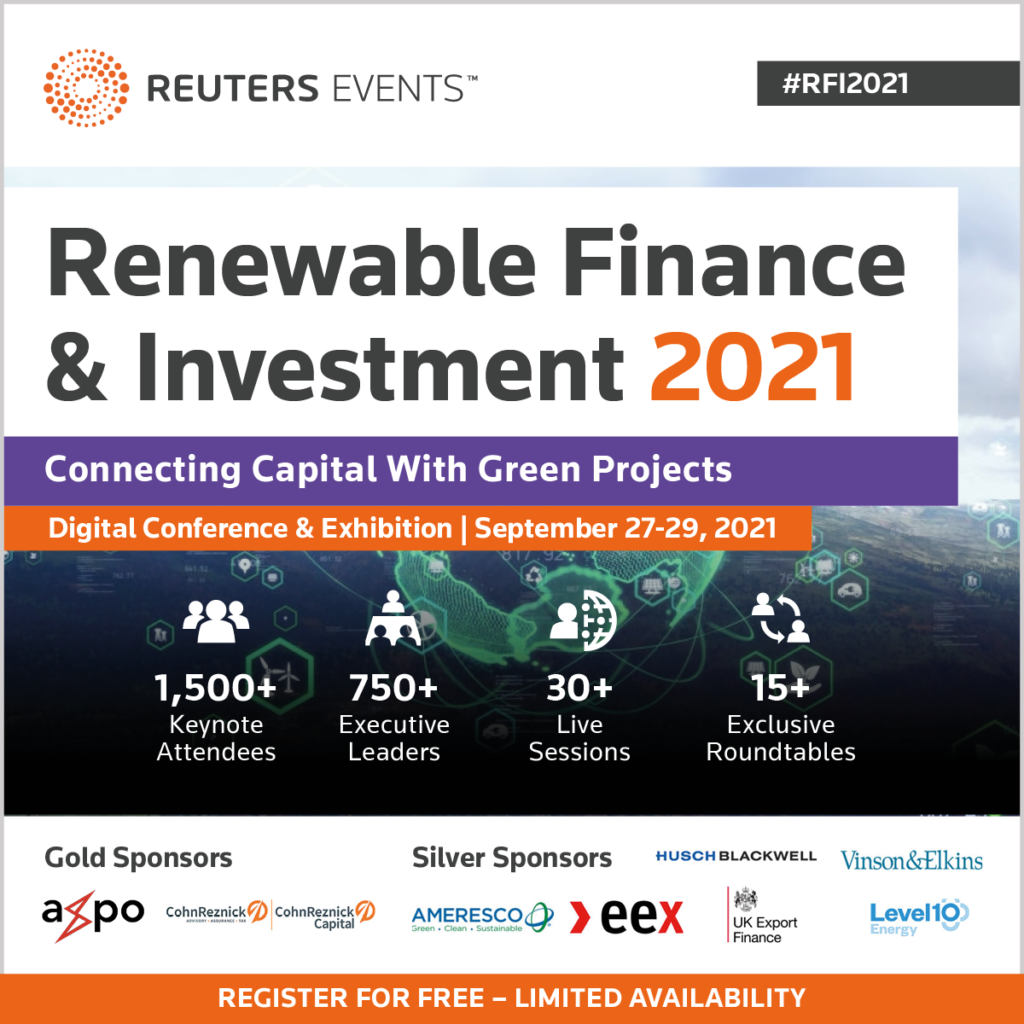 A partnering forum for developers, institutional investors, and corporates.
The financial market for energy has passed a crucial tipping point. Investment in fossil fuels wane while renewable energy booms, providing its investors with stable, long-term cash flows. But with a multitude of strategies and investment vehicles now available, which will offer investors the most competitive market returns?
In the mission to de-carbonize business and reach net zero, Reuters Events: Renewable Finance and Investment 2021 is the only global forum that unites project developers, institutional investors and corporates to dissect the complex variables of sustainable power financing, from Power Prices, Regulatory Divergence, Profitability, Merchant Renewables, The Revolution of PPA's and VPPAs, and Corporate Sector and Middle Market Businesses acting as direct buyers. You will walk away with the tools you need to build long-lasting partnerships with institutional funds and corporate offtakers, whilst making profitable technology and investment choices.