Despite the fall in energy price, the Solar PV industry is booming, and Reuters Events are pushing for it to reach its full potential as Europe's #1 source of reliable energy.
PV Operations Europe 2021 (May 5-6) tackles the key challenges and explores the new opportunity within the PV industry to ensure that you know the best way to boost yields, optimize assets and maximise profitability.
Join this year's conference to understand which technologies, O&M and asset management tools are right for your portfolio. Hear from Europe's leading utility, IPPs, owner operations, investors, developers, and data-driven and technology-focused companies to learn directly from your peers how to maximise your portfolio.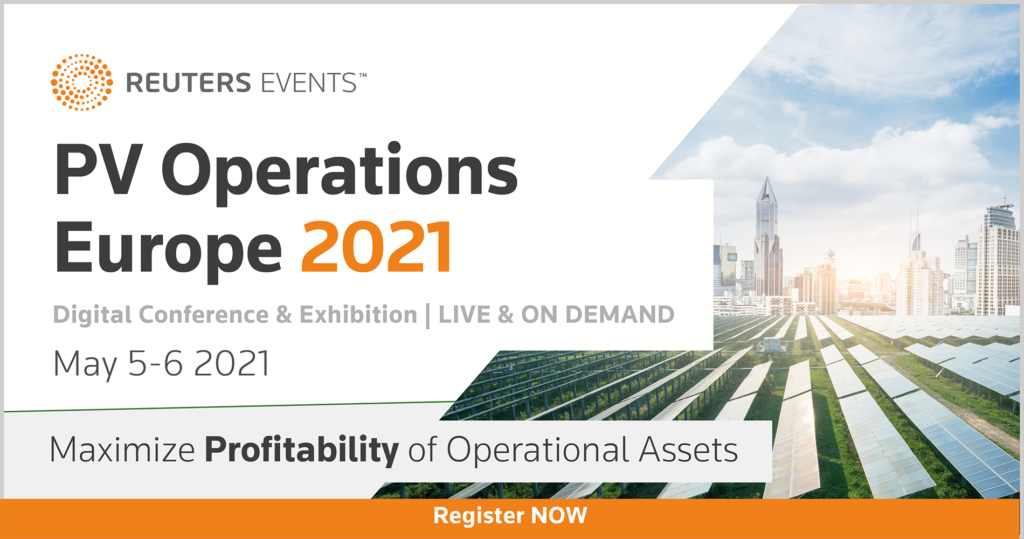 Engage in live panels and presentations which focus on topics such as O&M, cybersecurity, portfolio acquisition, PPAs, repowering, bifacial modules, Solar + Storage. From developers and financial stakeholders to asset owner, managers, and O&M companies this event is for you! Find out more: https://bit.ly/2NKmuHZ