Government and private sector announcements have made it clear; this time hydrogen is here to stay. With no shortage of end-users, the Hydrogen Council sees a potential $2.5 trillion market for hydrogen and fuel cell equipment by 2050.
However, cost and capacity remain an obstacle. For hydrogen to define the energy landscape now is the time to build the business framework to produce at scale.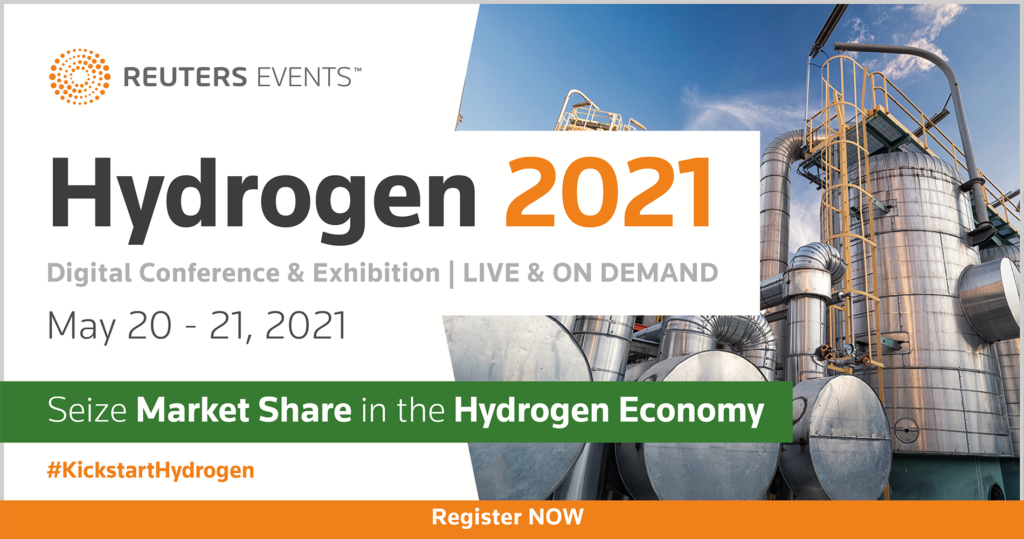 Reuters Events Hydrogen 2021 will connect key industry stakeholders with the critical information and connections they need for expansion.
Over two days and in the runup to the event, we will unravel government support, deep dive into existing projects, hear from the value chain and build the hydrogen business model. Find out more: https://bit.ly/3a8Y9mx