Creating the political framework and bankability criteria to scale up the industry.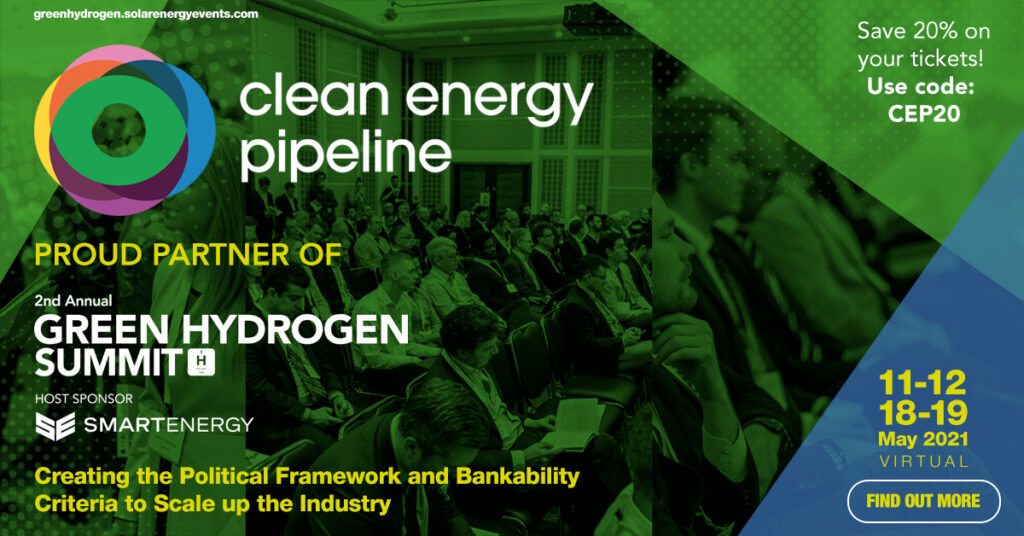 Green Hydrogen: always the future never the now? It's time to take a fresh look at what's fast becoming a reality. Governments across the world have put hydrogen at the centre of their decarbonisation plans with billions of dollars allocated to stimulating the market and whilst individual strategies will differ, the theme is the same: green hydrogen is the fuel of the future.
Its role goes beyond energy use and there is already an active off-take market. From the perspective of renewable generators, hydrogen can play a pivotal role in enabling unsubsidised projects to work in a low power price environment and provide another business model in areas where the grid is congested. Hydrogen could also be the driver of a new wave of renewable installations as countries' hydrogen plans hinge on new capacity being available.
In the short term, costs need to come down, government support mechanisms need to be actualised and partnerships need to be built. Our Green Hydrogen Virtual Summit will facilitate that with a high-level agenda packed with government and private sector decision-makers and a Meeting Hub for deal-making. The agenda will bring together renewable power generators, project developers, debt providers and investors, gas grids and off-takers to define a new energy era fuelled by hydrogen.
CONFERENCE THEMES
Regulation & Policy to Increase Demand for Green Hydrogen
Integrating Green Hydrogen with Solar & Wind Power
Developing Strategies to Scale Green Hydrogen Production and Reduce Costs
Deploying Subsidies to Support Green Hydrogen
Optimising the OPEX and CAPEX of Electrolysis
Establishing a Market Price for Green Hydrogen
Pilot Projects & Case Studies of Green Hydrogen
Production Developing Business Models to Build an Economic Case for Green Hydrogen
Off-Taker Demand and Uses for Hydrogen
Storage & Transportation of Hydrogen
Green Hydrogen Investment Strategies
Download the Summit Agenda – https://go.pardot.com/l/83602/2021-02-24/h24lwb
With more networking opportunities than ever before, find out more:
http://greenhydrogen.solarenergyevents.com/
Register at https://solarenergyevents.com/green-hydrogen/reg/Site/Register
#GreenHydrogenSummit