We're delighted to be attending the EverythingEV Summit as an official media partner!
EverythingEV is returning in 2021 with 2 weeks of digital presentations, panels, and networking, interspersed with exclusive webinars, podcasts, and interviews. Take advantage of this chance to network with, and learn from, leading EV experts addressing the biggest EV challenges:
Infrastructure procurement and installation
Fleet electrification & management
Monetisation strategies for public and private charging networks
V2G
Developing payment services for private charging networks
Financing the shift to electric vehicles
Integrating EV charging with solar & storage solutions
Deploying data and telematics for electric fleets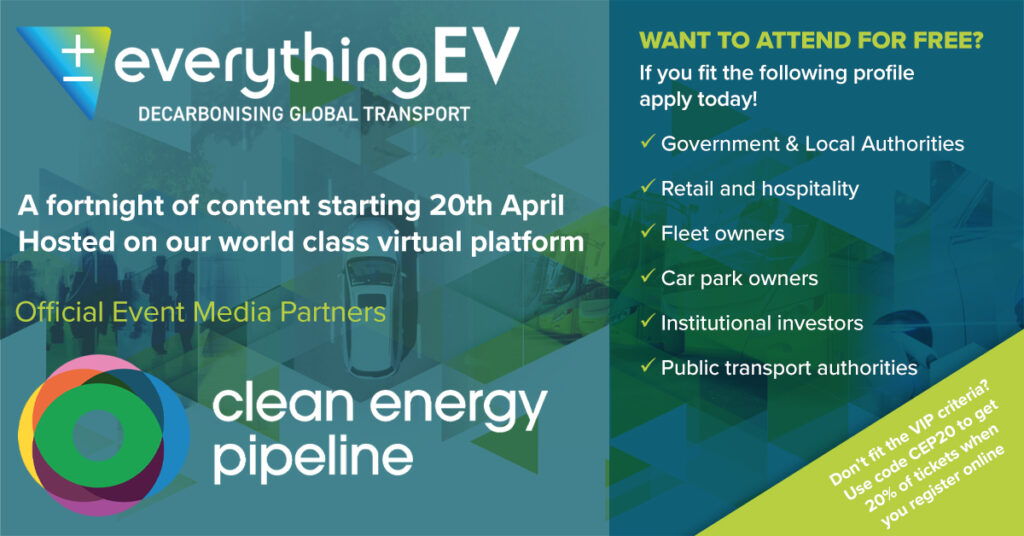 Come join the conversation on decarbonising transport.
Register here with our unique code CEP20 for 20% off when you register online: https://bit.ly/3oQXxr8
#EverythingEV @Everythingev