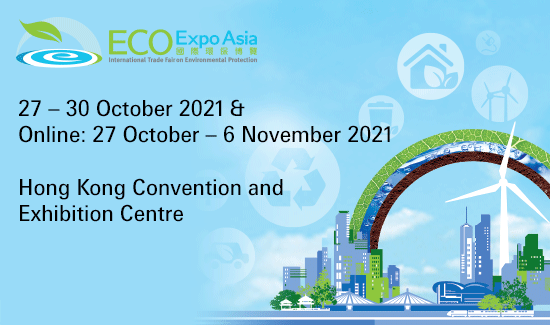 Join one of Asia's leading trade fairs for the recovering green market and enjoy a 50% discount
The pandemic has disrupted economies worldwide and now, many countries are integrating green and sustainable policies into their economic recovery plans.
The Chinese Government has emphasised the development of green finance and a low-carbon economy in the 14th Five-Year Plan. Meanwhile, the HKSAR Government has expanded the citywide recycling network and introduced a Green Tech Fund. With the rise of adoption of green technologies and solutions in Hong Kong and the wider Chinese region, join Eco Expo Asia from 27 – 30 October 2021 to unlock the business opportunities that await!
Why join Eco Expo Asia?
Enjoy a 50% discount
Contact us now to sign up
Why join Eco Expo Asia?
•  Meet with key global players in the environmental protection sector.With easy access to both Asian and Mainland Chinese markets, Hong Kong acts as a bridge connecting Mainland China with the rest of the world. 
•Explore the potential in the Greater Bay Area's (GBA) green industry. Take the opportunity to network with GBA government officials and gain exclusive insights through dedicated GBA seminars.
• There is strong demand for green funding in the region and more investors consider environmental, social and governance (ESG) as one of the most important factors in making investment decisions.
• Discover the latest industry developments at the Eco Asia Conference with seminars and forums led by experts in the field.
• The Startup Zone is on offer for young startups to display green tech products and solutions.